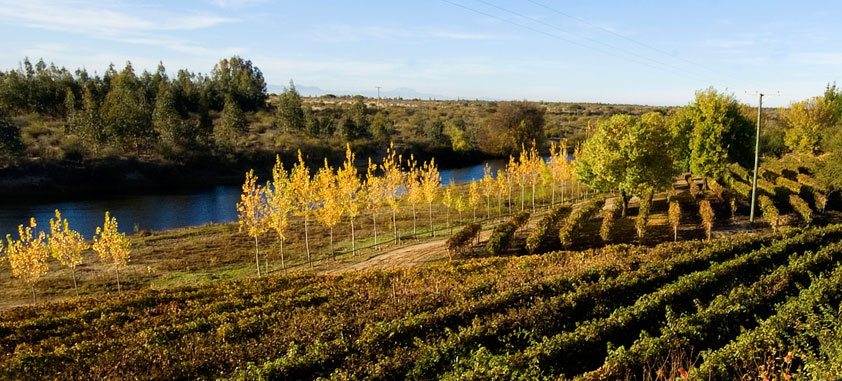 03 Feb

Chilean Wine

Wine production started in Chile in 1551, when the Spanish first planted grapes in their colony. 2500 miles long and only 109 miles wide, Chile's climate ranges from dessert to glaciers, with the middle of the country near Santiago at the perfect Mediterranean climate for growing grapes: warm days, cool nights, and ocean winds.

In the 1870s, Chilean vines became extremely important, as Europe and the U.S. struggled with a phylloxera epidemic (vine rot) and exports of phylloxera-free vines from Chile saved the wine industry worldwide.

From 1938-1974 the Chilean government banned the planting of new vines, so the modern wine industry didn't grow in Chile till the 1980s. As Chilean wines grow in popularity, you'll still find some of the best values in the world coming from here.

The major red grapes in Chile are Cabernet Sauvignon, Merlot, Syrah, and Carmenere. Chile is the only country in the world to produce Carmenere as a single varietal (rather than just including it in blends). Malbec, Carignan, Pinot Noir & Cinsault are also represented.

Fun fact! Over 40% of all winemakers in Chile are women.

Want to know more? Like learning about wine? This information comes (mostly) from Kevin Zraly's Windows on the World Complete Wine Course. This book is a great resource for learning all about wine, and you can purchase it at Art of the Table.