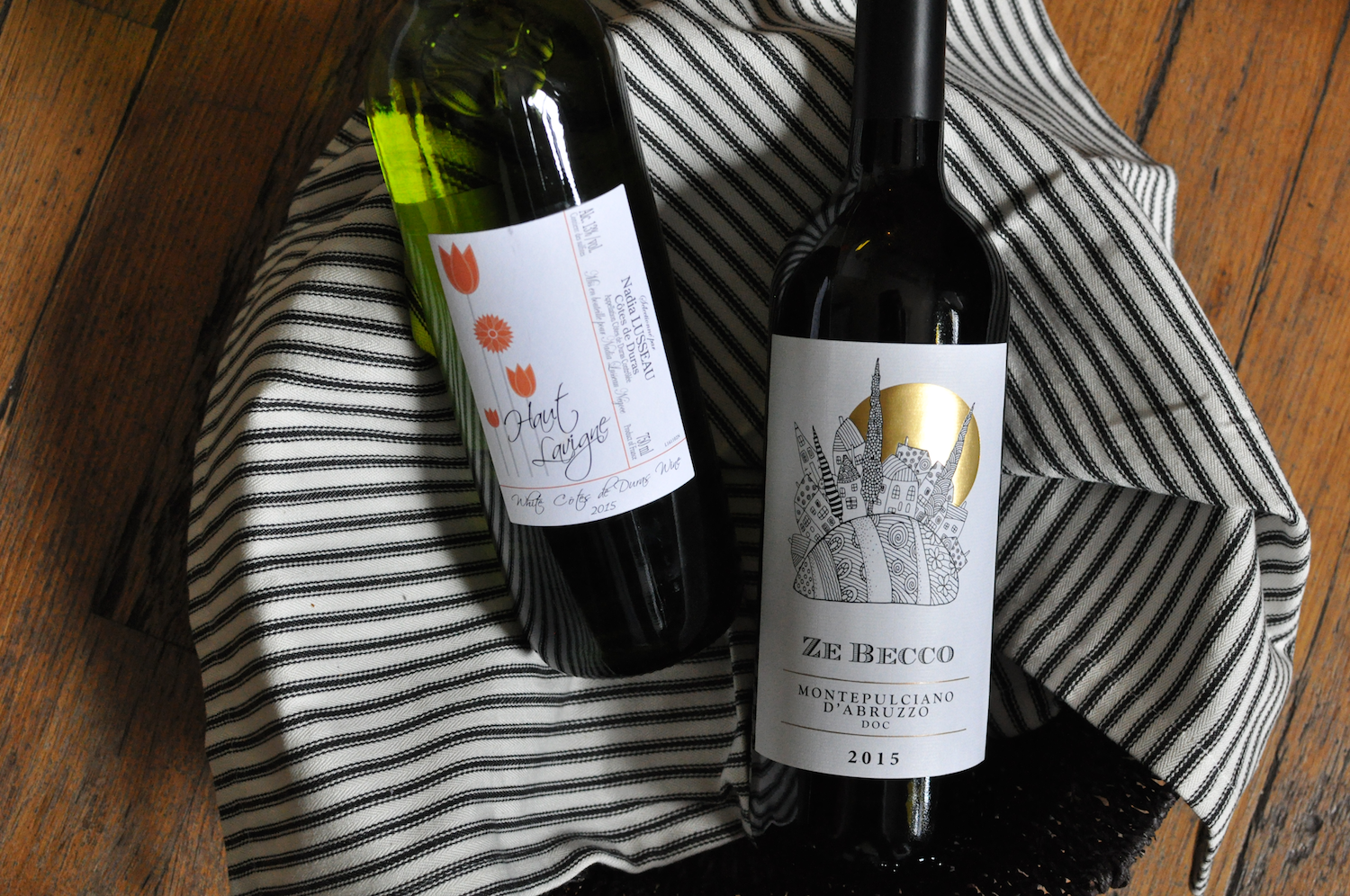 19 Jul

Haute Lavigne Blanc & Ze Becco Montepulciano

Haute Lavigne Blanc

As our fascination with natural wines continues to develop, we have become simply enamored with this gem from France. Just on the outskirts of Bordeaux we find Nadia Lusseau, a female winemaker organically farming since 2005 and producing some truly amazing wines!

Here in her white blend of 66% Sauvignon Blanc and 34% Semillon you will find an elegant yet vibrant wine that is simply lovely from start to finish. Gentle notes of apricot, white flowers and beeswax waft from a gingerly swirled glass. As you delve into the palate white peach and nectarine notes are balanced seamlessly with an herbaceous minerality that lingers through the finish!

ZeBecco Montepulciano

Finding the perfect summer friendly red can present some challenges when you get tired of drinking Pinot Noir all summer. Luckily there is a little grape called Montepulciano, which just happens to be a delightful warm weather red. The second most widely planted grape in Italy, what really sets this grape apart is its deep color and mild acidity which makes for a smooth and easy to love wine.

This Montepulciano from ZeBecco is a perfect table wine, soft, medium bodied and filled with fresh plum and boysenberry notes cradled by a pleasant earthy background and just a touch of spice. A perfect companion for your Tuesday night pizza or try a grilled tomato caprese salad with fresh basil from the garden!