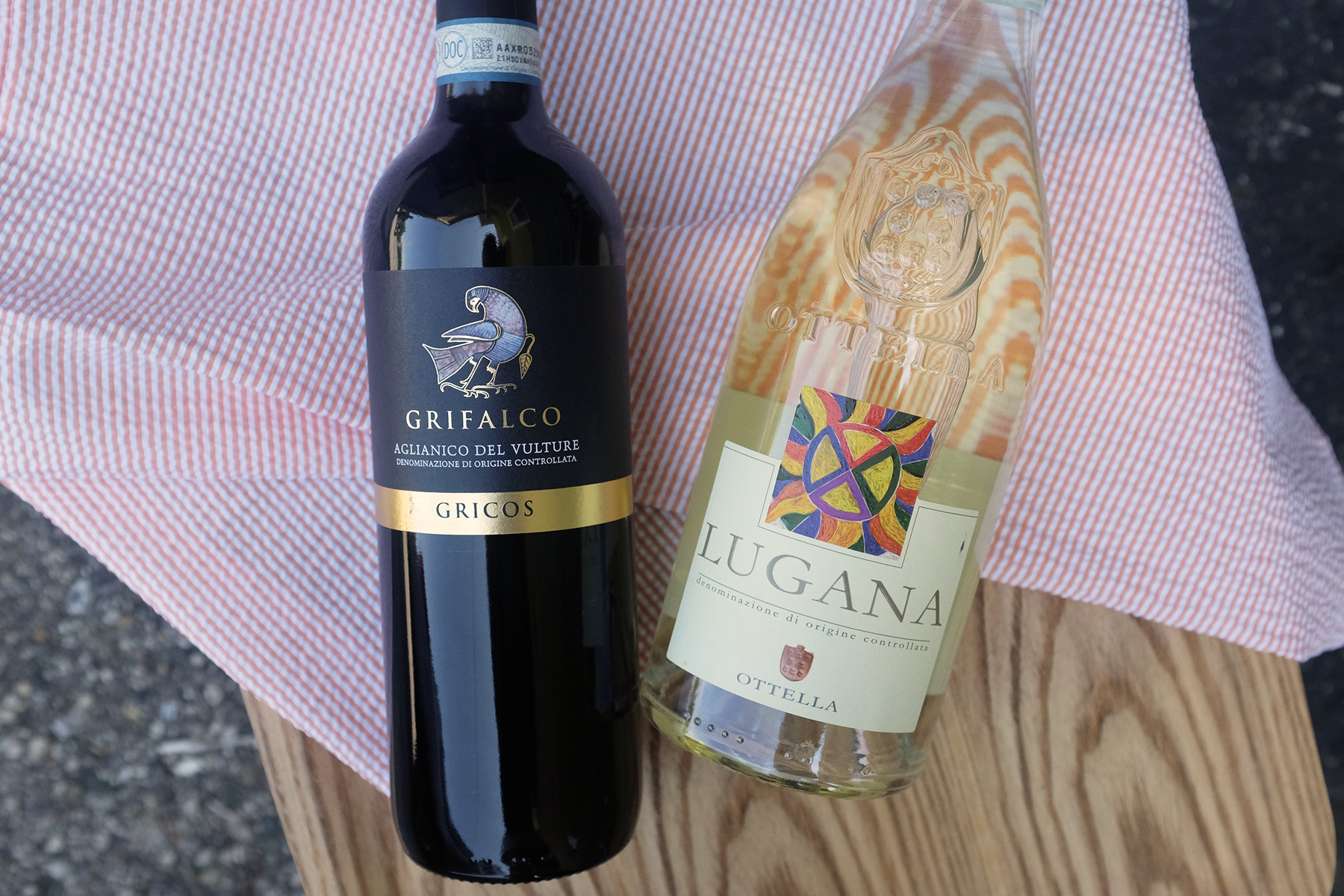 03 Aug

Wines: Italian New & Delicious!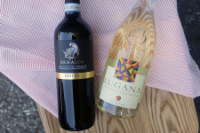 Grifalco Aglianico 'Gricos'
A perfect red to help make it through all these delicious barbecuing days of summer! Coming from a winemaking family with roots in Tuscany, Grifalco focuses solely on the big and full Southern Italian wines made from the grape Aglianico. Here their 'Gricos' made from young vines is a more accessible and fruit forward expression of this classic grape.
Ripe berries pull you in with blackberry, raspberry and a little strawberry taking the lead, while notes of damp soil, rosemary and used leather offer up a subtle depth of flavor that leaves the wine feeling layered and big all the while staying soft and easy drinking.  $16.50
Otella Trebbiano di Lugana
Trebbiano, one of  Italy's most widely planted grapes, is an interesting one to decipher as – in truth – there are quite a few grapes called Trebbiano that are not even related! Then there is Verdicchio which is thought to be the same as Trebiano (which it is the same as some Trebiano? Ah the Italians.)  A lot to talk about with this one so instead we thought it was best to just try one!
Here is Trebbiano di Lugana from the winemakers at Otella, a wine that needs no deciphering as it is simply delicious.  An exotic nose filled with jasmine, honeysuckle and meyer lemons and a mouth full of juicy peach and pear fruits. Centering in on a soft mineral center, it finishes with a touch of crushed herbs. Get ready to fall in love with at least one of the Trebbiano renditions!  $17
Cheers!