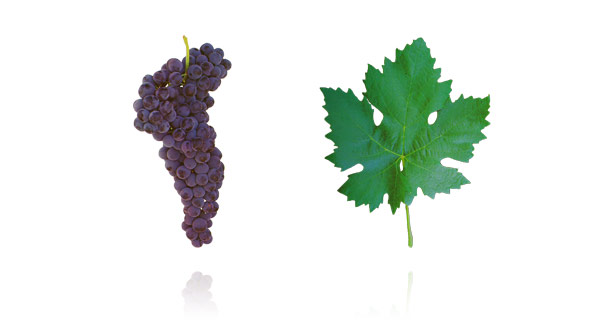 28 Jan

Wines of Portugal

Portugal is a land famous for their eponym, Port.
But Port is not the only beverage made from grapes in Portugal. The Portuguese make some fabulous 'regular' wines too.  One of the best things about wines from Portugal are their price. Really cheap compared to the rest of the world.  They're spreading their wings, they're enticing you with amazing depth and affordability!
Portuguese winemakers rarely use grapes that are widespread in the rest of the world. This use of many unique, indigenous grapes allows for unique flavors to speak from Portuguese wines,
though it can be more confusing for the consumer!
Let's discover some of the grapes of Portugal:
White Grapes
Alvarinho: A cousin of the grape used in a lot of wines from the Vinho Verde region; it displays floral, fruity, and crisp, with notes of mint, honeysuckle, peach, grapefruit, and apple.
Antão Vaz: A white grape producing firm, full-bodied, and well-structured wines. Flavors of tropical fruit, tangerine peel, and a bit of minerality.
Arinto: Brings vibrant, refreshing acidity to many Portuguese white blends. It adds a heavy dose of minerality alongside apple, lime, and lemon.
Encruzado: Delicate roses and violets, light citrus, a touch of resin, and currently found mostly in the Dão region of Portugal.
Perrum: Known elsewhere in the world as Pedro Ximenez, this grape is most commonly found in sherry, but when produced as a white wine it is fresh, crisp, floral, and acidic.
Verdelho: Often used as a base in fortified wines like Madeira, Verdelho has high acidity and aromatics.
The Aragones grape
Red Grapes
Aragones: Full-bodied, inky and aromatic, with a good blend of berry fruit and spicy white pepper.
Castelão: The most widely-grown red grape variety in Portugal, it is highly adaptable and creates powerful and intense red wines which will age for a long time. Meaty wines with notes of red berries and forest flowers.
Touriga Nacional: Considered one of Portugal's finest grapes, it is popular in the making of Port for its full-bodied power and ability to age well in oak. Expect blackberry, blueberry, and rosemary.
Trincadeira:  Excellent acidity, soft tannins, and an abundance of plum and blackberry for elegant, balanced wines.