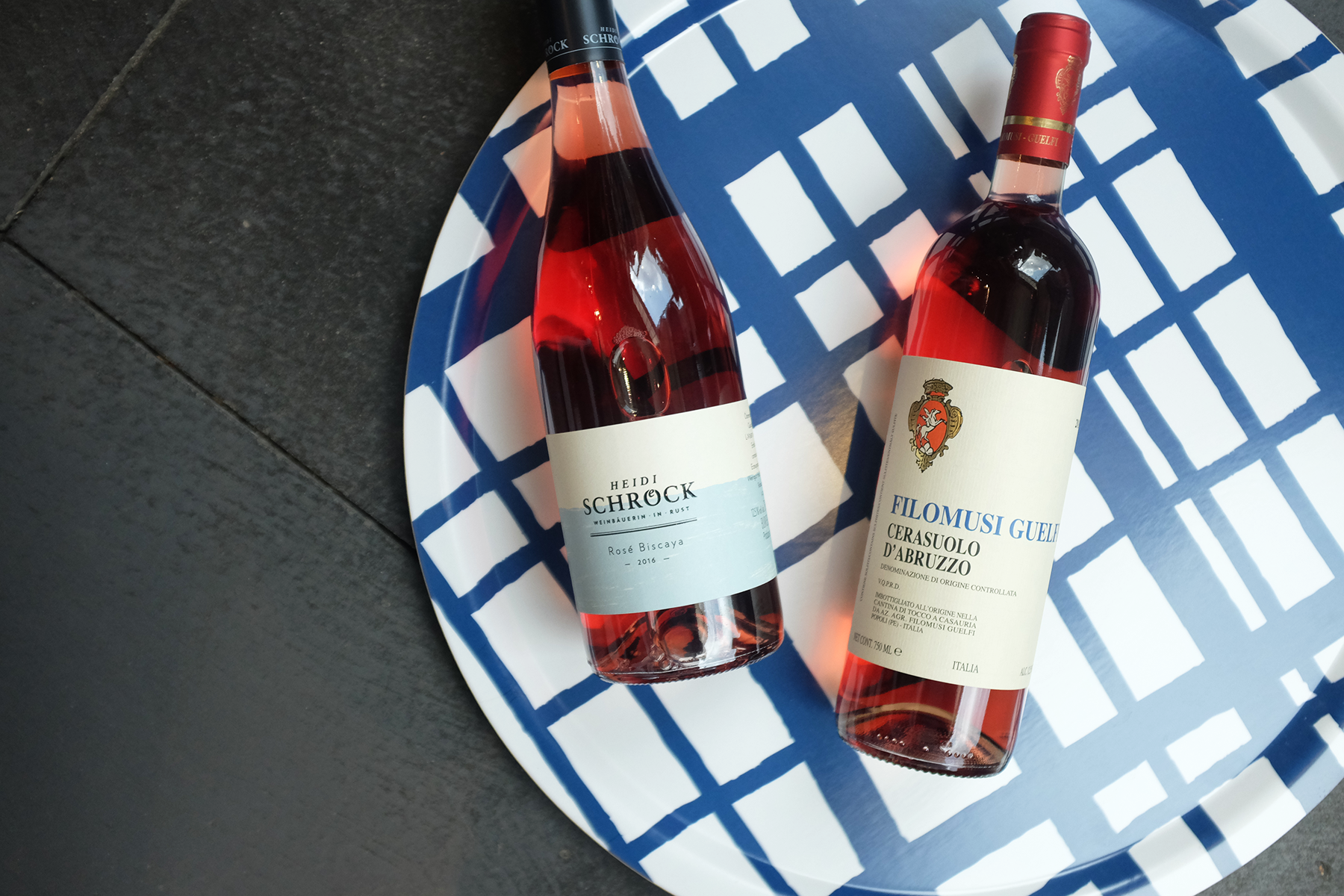 10 Aug

Yes, More New Rosé!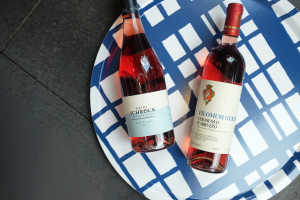 Heidi Schroeck Biscaya
 "Tradition should be honored but also mixed with progress; for it means keeping alive the fire, not adoring the ashes" is the Schroeck family motto, one that Heidi Schroeck continues to use to fuel her winemaking style since she took over the family vineyard in 1983. This fusion of tradition and progress leads her to create some truly impressive wines that are at the same time familiar yet new and exciting.
This is the case with her Biscaya rosé, a true melange of grapes that include Lagrien, Teroldego, Petite Verdot, Syrah, Merlot, Pinot Noir, and just for fun she threw in some Cabernet. All these grapes work together to create a focused and juicy wine, a serious and robust rosé that may leave you questioning what it means to be a rosé and also where the wine in your glass went so fast?
Filomuse Guelfi Cerasuolo d'Abruzzo
Cerasuolo d' Abruzzo is one of Italy's newest DOCs, though this style of wine has roots going way back! Cerasuolo, meaning "cherry" in Italian refers to the bright red color of this classic rosé, and it doesn't get much more classic than a 2 family blend, from the Filomusi and Guelfi families who merged together in the early 1500s and have been producing wines ever since.
The cherry brightness continues to build as you swirl the glass and notes of ripe strawberries mingle with soft rose and violets. On the palate the cherry fruit flavors come into full light as a touch of blackberry and almond give the wine depth and character. A delightful take on this classic wine;  one perfect for your summer garden fresh salad topped with a bit of Michigan (you guessed it) cherries!